Product Features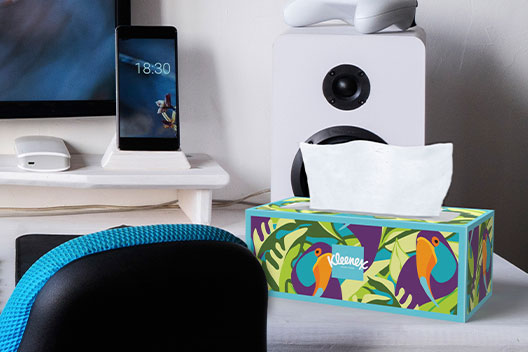 America's #1 Preferred Ultra Tissue*
Our strongest Kleenex Ultra Soft.
*vs Ultra national brands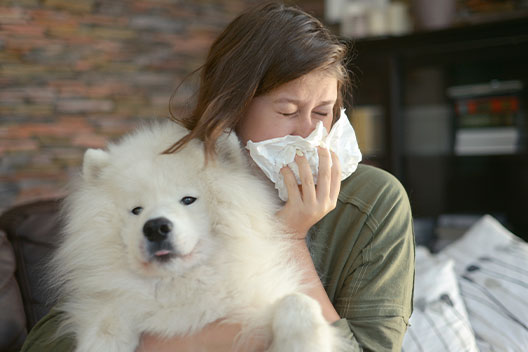 Hypoallergenic Tissues for a Runny Nose
Get the comfort you want with our hypoallergenic and allergist approved tissues.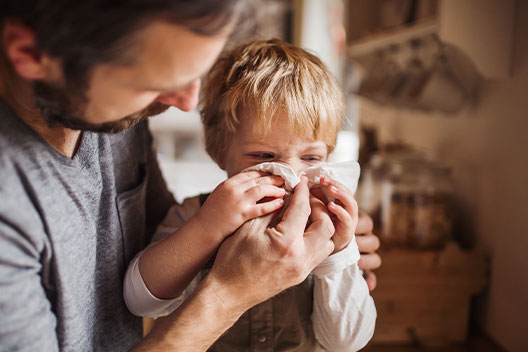 3-Ply Tissue for Stuffy Noses
Take care of the sniffles with 3 thick layers that comfort your stuffy nose and help protect hands.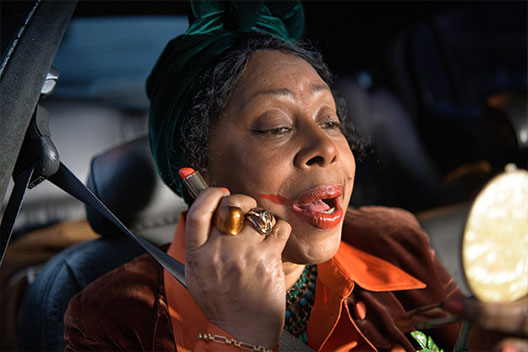 Versatile Tissues for a Stuffy Nose
Whether its allergy season, back-to-school season, or cold and flu season, get the comfort you need.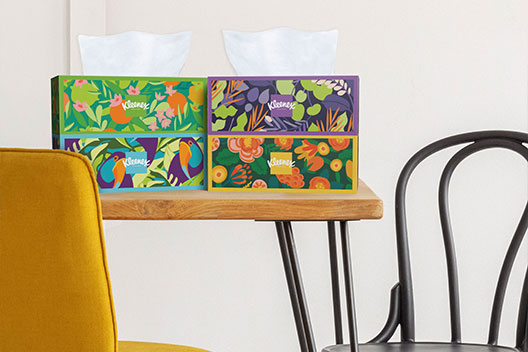 Soft & Strong Tissues for the Whole Family
For when you need a lot of tissues, grab a flat box for your home or classroom.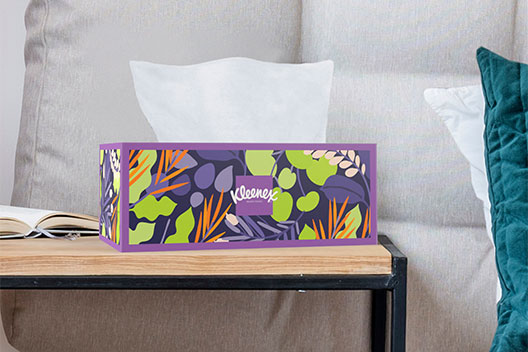 Get Facial Tissues Delivered
Skip the store and get Kleenex Ultra Soft Facial Tissues delivered.
Learn more about the #1 preferred ultra tissue*
Check out our stylish box designs and must-have product features.

*vs ultra national brands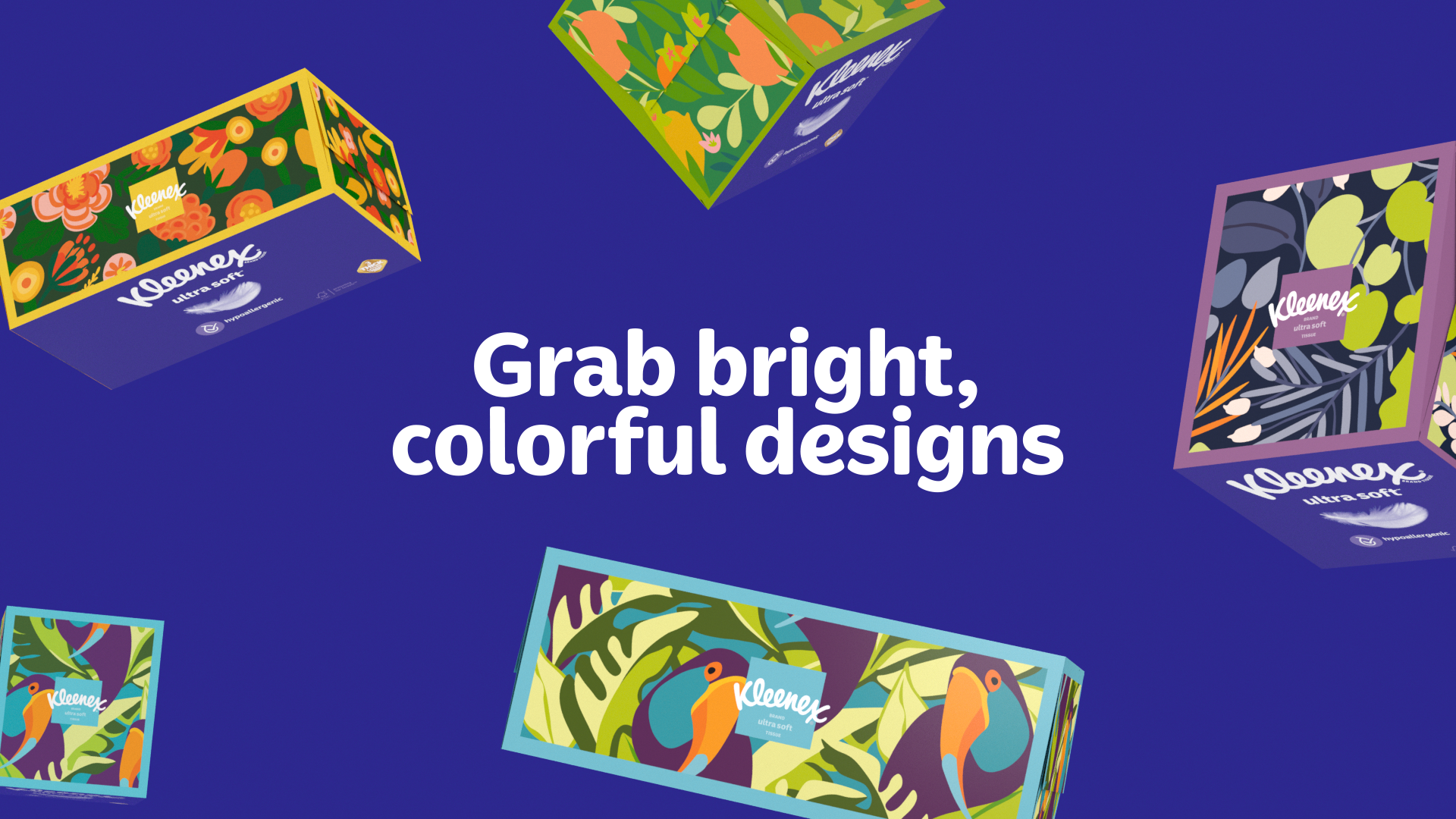 All ingredients are listed by order of predominance, meaning that the largest concentration of an ingredient is listed at the top and it moves down by amount.
INGREDIENTS

| INGREDIENTS | PURPOSE |
| --- | --- |
| Wood Pulp | The main component of our tissue and towel products. In our absorbent hygiene products, it helps absorb wetness and store it away. |
| Water | Use as a liquid base of a product and helps keep ingredients combined, and helps clean skin. It can also be a component of many materials. |
| Conditioners | Added to our tissue and towel products to improve the overall experience of the product. Conditioners may improve softness or strength. |
Kleenex® Ultra Soft™ Facial Tissues - Flat Box
These are rectangular boxes.
Our rectangular tissue box sizes are:
L x W x H
Ultra Soft 120 ct. 8.875" x 4.75" x 3.4675"
Ultra Soft Canada 8.875" x 4.75" x 2.75"
The Kleenex® Brand tissues you know and love are proudly made in the USA—
South Carolina, Connecticut, Oklahoma—and Ontario, Canada. 
We support forestry practices that help conserve valuable forestlands, respect fundamental
human rights and ensure a thriving ecosystem and a sustainable source of wood fiber for the
future—100% of our pulp is from responsibly managed forests.