Buy Online / Find Near Me
Buy Kleenex® products online or find them in a store near you.
One Size
Select A Pack and Sheets Count
0 result found.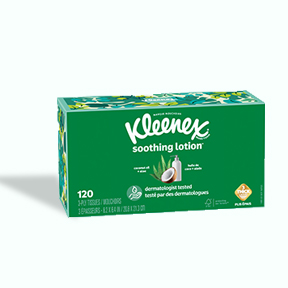 Kleenex® Soothing Lotion™ Facial Tissues - Rectangular Box
Size:One Size
Product Category:Soothing Lotion™
Pack and Sheets Count:All
Get offers, rewards, tips & advice, just for you, when you sign up for our customized emails.